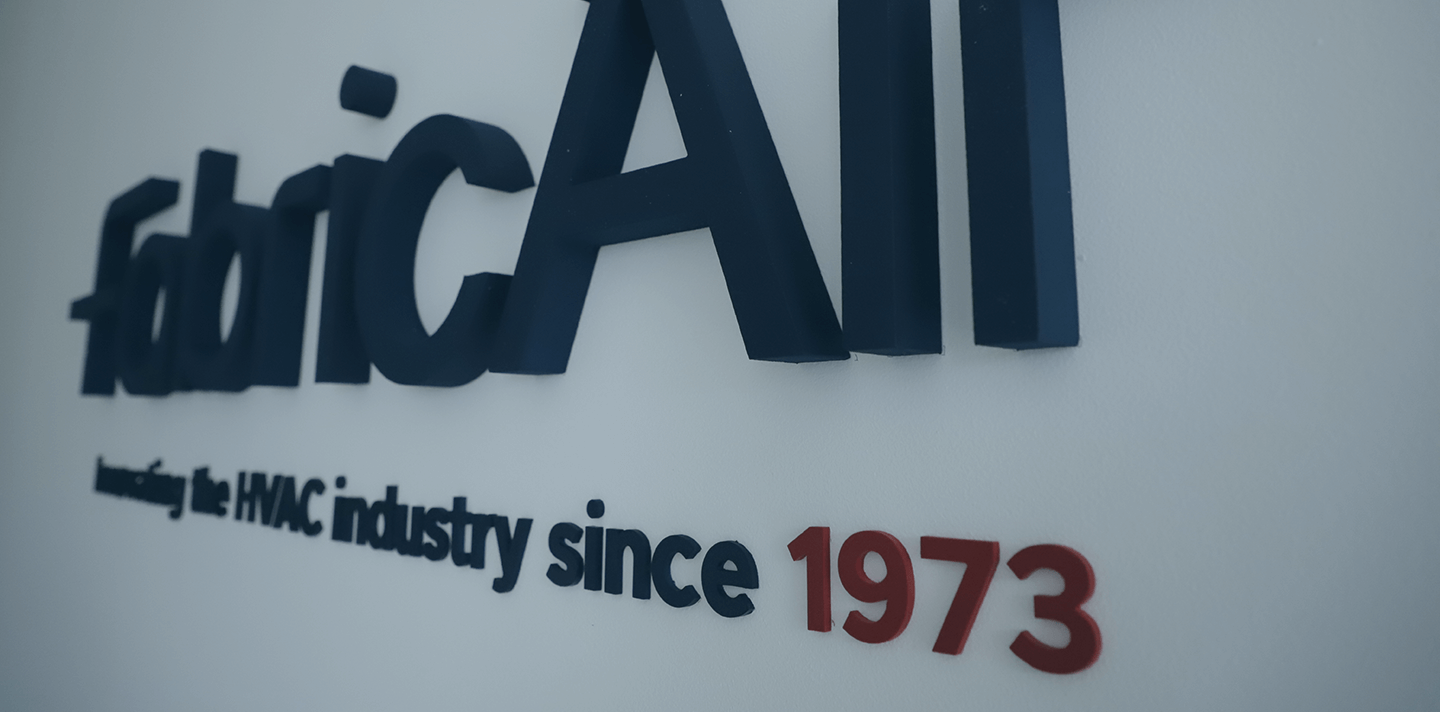 FabricAir: innovating the HVAC industry since 1973
FabricAir is the story of how a small company, based in Denmark, grows to become a world leading innovator within HVAC/R, with customers across the globe and sales offices or distributors in all major regions.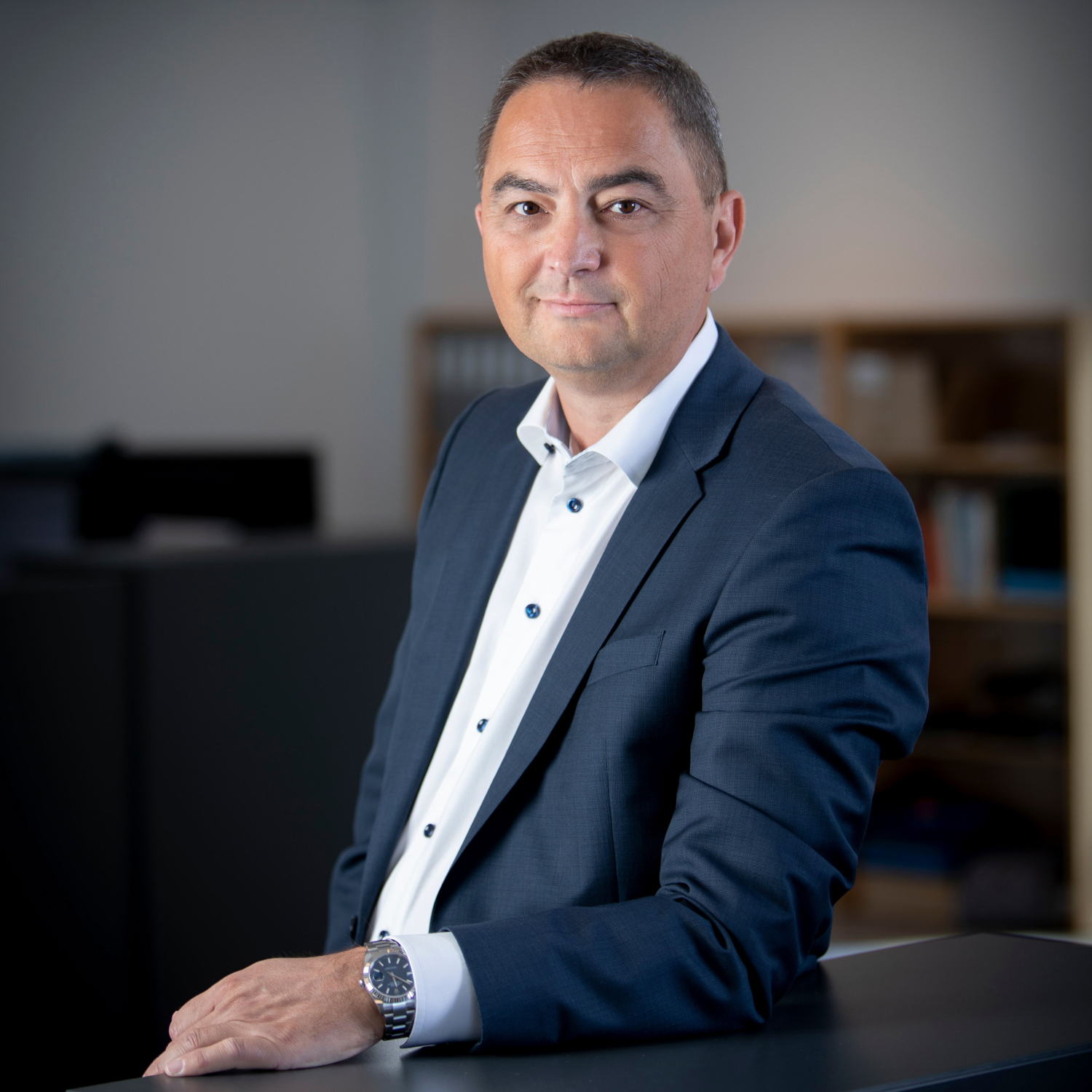 Brian Refsgaard, CEO, FabricAir Group
"Since 1973 we've refined our technology with two simple ideas in mind: make it better and make it easier. Our systems are easy to order and easy to install, which is why our customers consider us reliable and easy to do business with."
1971-1979
The genesis of a new air dispersion technology
The era of modern fabric ducting begins in Denmark as a collaboration between the Danish Meat Research Institute and a company within the Electrolux Group, called IPS Dansk Presenning A/S, that manufactured tarpaulins. IPS Ventilation grows out of IPS Dansk Presenning into a separate company that through the years becomes FabricAir as we know it today.
1973
The first modern fabric duct is installed in a Danish slaughterhouse to address draft issues that were causing employee discomfort and sickness.
Since fabric duct does not cause condensation and is washable, it also is not a breeding ground for bacteria, one of the many shortcomings of metal ducting. Fabric duct concept is an unprecedented success with the technology evolving and being refined.
1973 - 1979
The first fabric air dispersion system is installed outside the meat processing industry
By the latter part of the decade, the first fabric air dispersion system is installed outside the meat processing industry, and FabricAir dispersion technology gains international traction across many industries and applications.
1980-1989
The birth of a global company
Engineers continue to explore and refine airflow patterns, fabric types, and suspension solutions. The new subsidiary in the Electrolux Group, IPS Ventilation A/S – a precursor of FabricAir – is established to further the product development process. IPS Ventilation begins its internationalization adventure as the technology is introduced to new markets, including the United States, which is keen to expand fabric duct usage beyond refrigeration into HVAC solutions.
1989
IPS Ventilation A/S launches the first of many new flow models, NozzFlow.
To round out the 80s, in 1989 IPS Ventilation A/S launches the first of many new flow models, NozzFlow. The conical plastic nozzles provide an unprecedented degree of accuracy and precision allowing engineers to create precise directional throws that allow heated air to reach the occupied zone, creating a better mixing without causing drafts. The end of the decade also sees fabric air competitors begin to appear as IPS Ventilation is recognized as the world leader in the manufacturing and distribution of fabric air dispersion systems.
1990-1999
A decade of innovation and ownership changes
The 1990s prove to be a decade of internationalization, new applications, innovation and new beginnings as research and development is the focal point as an array of new fabric types and flow models is launched. It is also a season of corporate maturation as the ownership structure changes several times, ultimately resulting in IPS Ventilation becoming an independent company and appearing briefly on the Norwegian stock exchange.
1990
Brian Refsgaard, the current CEO and owner of FabricAir, joins IPS Ventilation as Sales and Business Development Manager where he is instrumental in catalyzing the international growth and innovation strategy that characterizes the decade.
The decade also heralds the first official subsidiary, which is established in the United States.
ISO 9001 certification is achieved, which indicates the company meets or exceeds requirements for a quality management system. This milestone standard demonstrates the company's ability to consistently provide products and services that meet customer and regulatory requirements.
2000-2009
Global financial crisis leads to growth and expansion
The millennium finds the newly independent IPS Ventilation A/S gaining a foothold as the decade becomes a turning point in the company's history with new subsidiaries in the UK, Turkey and Germany, new ownership and structure and an ever expanding product base.
2003
Production capacity limitations in Denmark bring IPS Ventilation to Alytus.
Beginning in 2003, production capacity limitations in Denmark bring IPS Ventilation to Alytus, Lithuania, a town renowned for its high-quality textile product manufacturing facilities. Two years later, Brian Refsgaard purchases IPS Ventilation from Veidekke and changes the name to FabricAir A/S, creating a globally consistent brand. The following year, Refsgaard moves all production to Lithuania.
2008
A global financial crisis begins an era of value engineering as stakeholders seek more efficient and economical technologies.
The timing is perfect for FabricAir as fabric ducts are less costly, significantly quicker to install, require a lower investment and feature much shorter lead times than traditional metal ducts. The technology quickly grows in popularity among architects, consulting engineers and contractors worldwide.
2010-2019
Raising the bar in HVAC/R
The decade features the most innovative advancements yet as two more flow models, MicroFlow and JefFlow, are introduced as well as specialty products Defrost and Varioduct. The advent of custom colors and seamless patterns opens a whole new world in fabric design.
Continuing expansion and growth abound as the Alytus-based production facility increases capacity by 30% to meet growing global demands and a new R&D department and AirLab are established to support product development activities. Momentum continues to build as FabricAir's footprint grows to include Norway, Netherlands, China, Spain and Sweden.
2020 - Present
Innovation and expansion continue
The current decade is off to a brisk start as two new innovative products are introduced. FabricAir Ceiling Diffusers are designed to provide buildings with a draft-free indoor climate and feature easy installation, flexible design, and eco-friendly technology.
FabricAir Rack Flow System is an innovative multi-tier distribution solution designed for the cannabis grow industry to reduce hurtful microclimates and increase crop yields.
In 2022, FabricAir's geographical footprint grew to include a total of 15 subsidiaries in five continents with the addition of Poland location.
2023
FabricAir celebrates 50 years of pioneering innovation in the air dispersion system industry.
In 1973, FabricAir developed the first fabric air dispersion system. Fifty years later, fabric air diffusion solutions can be installed in virtually any space, from specialized laboratories to giant arenas. Today, FabricAir offers a variety of fabrics, flow models, and suspension types to accommodate any fabric air dispersion project. Headquartered in Denmark, FabricAir currently operates 16 subsidiaries and an extensive network of distributors to reach customers in more than 120 countries, and a manufacturing plant based in Lithuania.